September 2014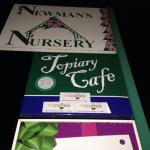 I've been along this dingy road before, looking for a restaurant. After a visit to the local hotel, I find my way to the Topiary Cafe.
The place is set amongst a plant nursery. I couldn't see much on my way in, however. I'll do a sneaky tour after feeding.
The place has a rustic old house feel to it. There's a lot of wood and bric-a-brac around the place.
This place is only open for dinner on Fridays and Saturdays, and tonight is a set-price two-course for $55 or three-course for $70.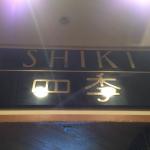 At the Intercontinental Hotel.
This is one of the most expensive restaurants in Adelaide, other than the degustation places. It's situated next to the casino. Anyone who's just lost $10,000 at the Craps table probably isn't going to mind paying $80 for dinner.
Pages