Review
Welcome to the Feed Report, the #2 Adelaide food blog! (Urbanbspoon '15) I'm Daniel Piechnick.
Between 2013 and 2015, I visited and reviewed almost every remotely fancy restaurant in Adelaide (other than the crap ones, and lunch-only places.) I now only report occasionally, to add new restaurants.
I can't cook, and have no understanding of fine cuisine, other what I know from eating it. As such, I believe I'm uniquely unqualified to write about this topic. I just give high ratings to whatever tastes good.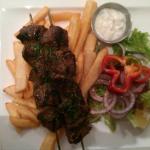 Lamb Skewers That lamb was good. It's not technically "seafood", however. The chips were actually surprisingly good. They were kinda zingy. 7 Kataifi Filo pastry, almonds,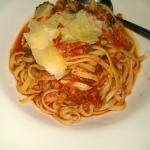 Blue Swimmer Crab Linguini Very seafoody.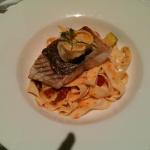 Barramundi fillet With prawn and dill tortellini. Trying out Skyline, at the Rydges hotel.
Pages